From south to north
Magdalini Stavridi, tourism and hospi­tality management student
My story starts in sunny Rhodes, Greece where I was born and lived for more than two decades. Living in an environment that's hectic in the most beautiful way, surrounded by thousands of tourists every year made me want to learn more foreign languages and familiarise with different cultures. I come from a bilingual family. Therefore, Greek and Finnish were spoken in my house and I attended both Greek and Finnish schools in Rhodes. Next language adven­tures were German and English, which I studied in a language school for about seven years. Ancient Greek and Latin were also taught in high school, and they were my favourite subjects.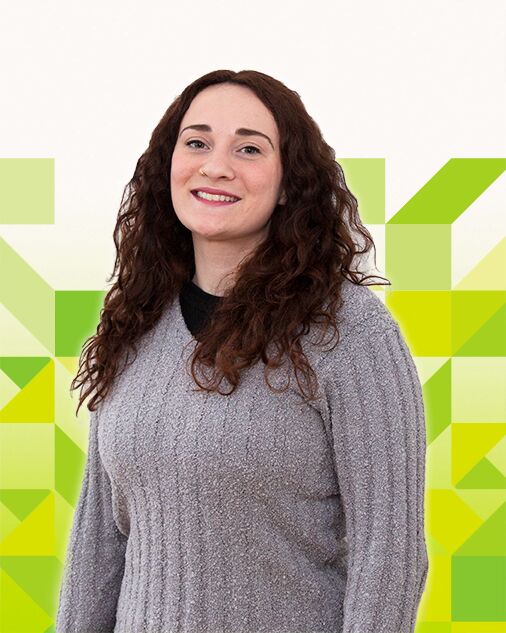 After finishing high school, I worked in the tourism industry for about five years in Greece and Spain. During those years, I realised that tourism is the field I want to work in because it combines everything I enjoy; getting to know foreign languages and cultures and travelling. Furthermore, it is a very promising field full of potential and opportunities.
That was when Karelia UAS entered the picture. I had always wanted to live in Finland at some point in my life as I have Finnish origins as well. I wanted to improve my Finnish language skills and I was very curious about the life in Finland in general. Thus, it was clear Finland was going to be the country I was going to study in. I also decided that the area of Eastern Finland would be more suitable for me as I perso­nally feel that the welcoming and warm perso­nality and mentality of Eastern Finns would make me feel more at home.
But why Karelia UAS though? I did a thorough research of different educa­tional insti­tu­tions and I figured this one would be most suitable for me and my future goals. Karelia offers diverse and extensive education in tourism and hospi­tality related subjects. We go through everything from accounting to tourism trends and from statis­tical mathe­matics to project developing. We arrange various events, participate in interesting projects, travel and learn different languages like German, Russian, Spanish, French, Chinese or Japanese. We do fields trips in Finland and abroad, and Tallinn, Berlin and Saint Petersburg are some of the places we visit. Students can do internships abroad or attend a different university for some part of their studies in another country. I did my first internship in Scandic Grand Place hotel in Brussels and I am currently working on finding a traineeship position in London. Next semester I hope to attend classes in Caledonian University in Glasgow as an Erasmus student. So far, my studying adventure in Karelia UAS has been very giving and has helped me grow in many ways. The future seems brighter than and for me it was the right choice for studies for sure.
Tutustu matkailun koulu­tukseen >