Bachelor of Business Admin­is­tration (BBA) 2013
Tilinormit Oy, Trainee Accountant
Currently I am working as trainee accountant in Tilinormit Oy. I look after different companies financial situa­tions; how they run, how much money they are making, profit margins, financial plans of the company etc. Having learned these subjects helps me to under­stand different types of businesses in the market. Besides, I have to keep eye on Finnish company & tax legis­lation for proper finance handling of business depending on company type & its position. For example, privately owned company accounting is different from public limited company (partnership) accounting.

In the business, finance attracts me more than marketing or management. In fact, finance is one of the most important keys of business driving the profitability. Hence, at my work I get to learn the financial situation of different companies which will hopefully be helpful in my future career planning.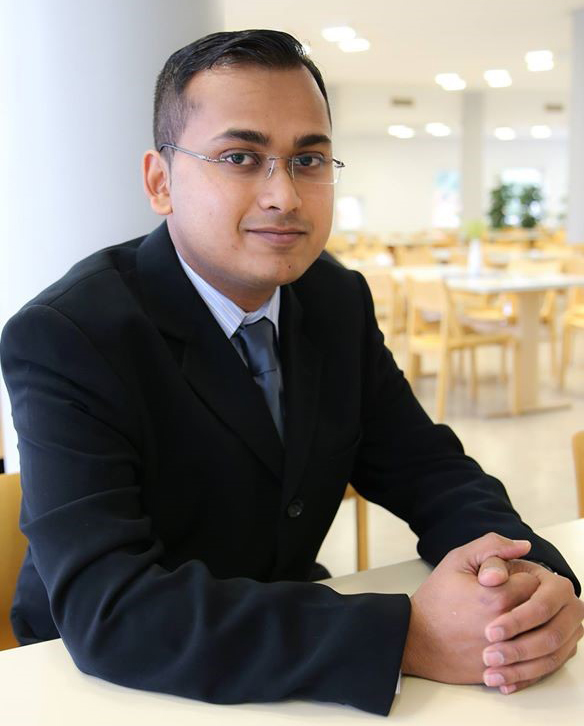 I think that at my current position I make lots of contacts in different finance sectors which benefit me most at my career. For example, bank managers, insurance agents & some big investors (in case I get some business ideas someday 😉
I have already been working in profes­sional finance for last few years and gradually getting more experience which is obviously broad­ening my practical know-how in real life business. I would like to develop my finance and marketing strategy of business organi­zation in the future.
From 2008 till 2012 I lived the most memorable studentship in my life at Karelia UAS. If I really have to mention memories, I would say that the teachers at Karelia UAS are the best and friend­liest I have ever seen in my whole student life. Every time I needed any sort of help including personal and study related issues they were very helpful. Without any doubt, Karelia UAS has some of the best teachers. The management of the University is also very flexible, there is no bureau­cracy, and every­thing works like charm. Inter­na­tional Business & Marketing courses have helped me a lot in my working life.
If you would like to develop your profes­sional skills in inter­na­tional business/marketing, choose Karelia University of Applied Sciences (Karelia UAS). Here you will have great oppor­tu­nities to network with companies and profes­sionals in different business fields. Student life in this university is always full of productive activ­ities. Last but not least, whether you plan to set up your own company or work in a company in Finland or abroad the Karelia UAS will help you getting into your career in your desired career lineup.
Good luck with the studies at Karelia University of Applied Sciences!