Aleksandra Leshcheva, Inter­na­tional Business Student
My name is Aleksandra and I am a happy 3rd year student of Karelia UAS. I came here to Joensuu from Saint-Petersburg, Russia, after gradu­ating of my school. I had 2 criteria for choosing a university: The university itself and the city in which the uni is located. I found out that Karelia UAS had many positive reviews as well as the statistics of graduated students and about "student life" of this uni in general. Joensuu is an adorable and great city: every­thing is near, so there is no need to have a car or use public transport. I can get every­where by bicycle. The city is peaceful and quiet, you can feel safe. However, it is not boring here: There are many possi­bil­ities to spend free time: sport activ­ities, places of interest, cafes, bars, shops…and of course the amazing nature.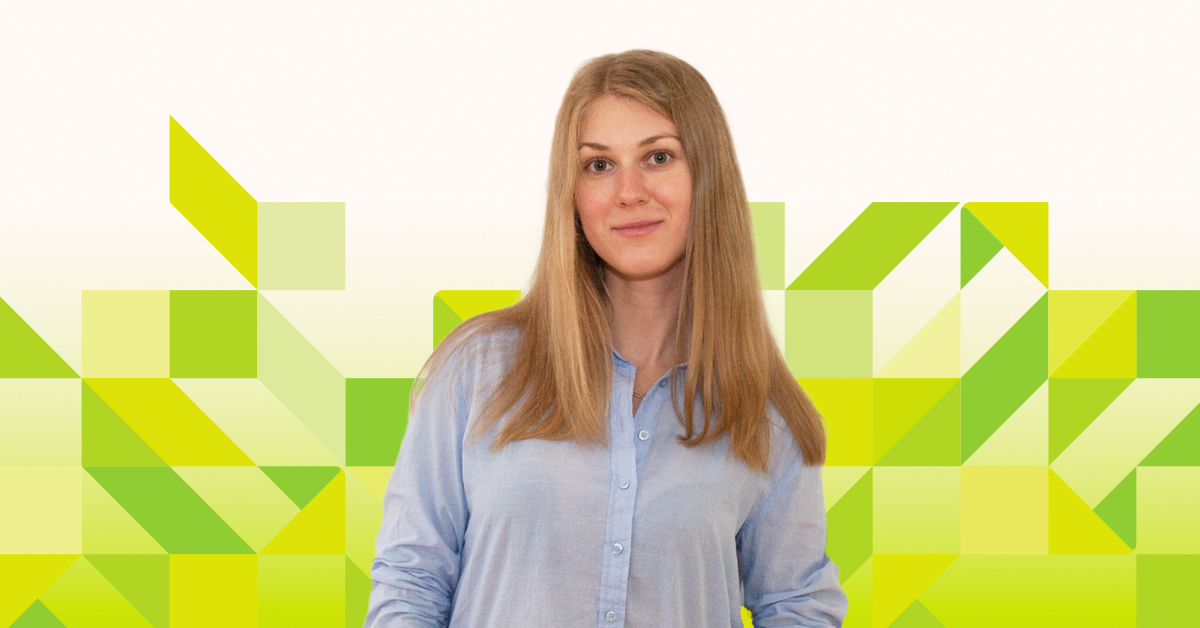 The way of teaching in Karelia UAS is aimed at self-studying and teamwork. In the beginning studying at Karelia can shock a little, but after a while, having looked closely, you find the approach inter­esting. Every­thing is studied from a practical point of view; lectures include discus­sions, presen­ta­tions and commu­ni­cation. This motivates me a lot. Teachers will help at any time and real business life cases are included in all subjects: Inter­na­tional Marketing, Research Methods, Logistic and Legis­lation, Project Management, Business Environment, Financial Calcu­la­tions and so on. All of the themes inter­twine. Education is logically made and well-organized.
Inter­na­tional atmos­phere here is one of the key elements of studying: getting knows cultures of different countries, to learn about its tradi­tions, etc. We have a lot of students from different parts of the world: Europe, Russia, Asia and South America and Canada. We, as a students of Karelia UAS, also have a possi­bility to go for exchange period in any enlisted country (the list is long). Our partner univer­sities are located, for example, in Austria, United Kingdom, Italy, Japan, Sweden, China, Belgium, Brazil, Canada, France, Greece, Nether­lands, Poland, Spain… You can manage your studying process yourself: there is a possi­bility to go for exchange in the beginning of the 3rd year, and then continue with thesis, or you can shift your exchange period. I decided to go for exchange to Germany during the winter semester of 3rd year.
The atmos­phere is inter­na­tional not only in Karelia UAS, but also in Joensuu. There is another university in the city with a huge amount of students. That is to say that Joensuu is not boring due to many activ­ities organised by students unions. For example, inter­na­tional dinners, sport activ­ities, places of interest, music events and so on. Here in Joensuu you will find many possi­bil­ities, to have fun, find new friends from different countries, and spend free time in a way you want to have it.
We are waiting for you to join our big family!
Read more about Degree Programme in Inter­na­tional Business