The ICUC meetings are preem­inent events for the presen­tation of research on urban climate, at all scales. This conference brings together a diverse inter­na­tional community of researchers, urban planners, designers, and policymakers.
The World Meteo­ro­logical Organi­zation (WMO) and the Inter­na­tional Feder­ation for Housing and Planning (IFHP) both ran successful inter­na­tional confer­ences on urban climate between the 1960s-80s. In 1989, these endeavours came together in the form of joint meetings under the name Inter­na­tional Conference on Urban Clima­tology (ICUC). ICUC confer­ences are now held every 3 years and bring together more than 600 delegates from 55 countries.
This year the 11th ICUC conference was held in Sydney, Australia, and success­fully brought together delegates from more than 60 nation­al­ities. Shammi Keya from Karelia UAS presented research findings supported by the 'Sustainable Building Technologies- Community of Practice' (SBTCP) project titled 'Built Environment and Urban Micro-climate: Integrating Urban Built Environment and Micro-Climatic Effect Analysis for Energy Planning in Cities'.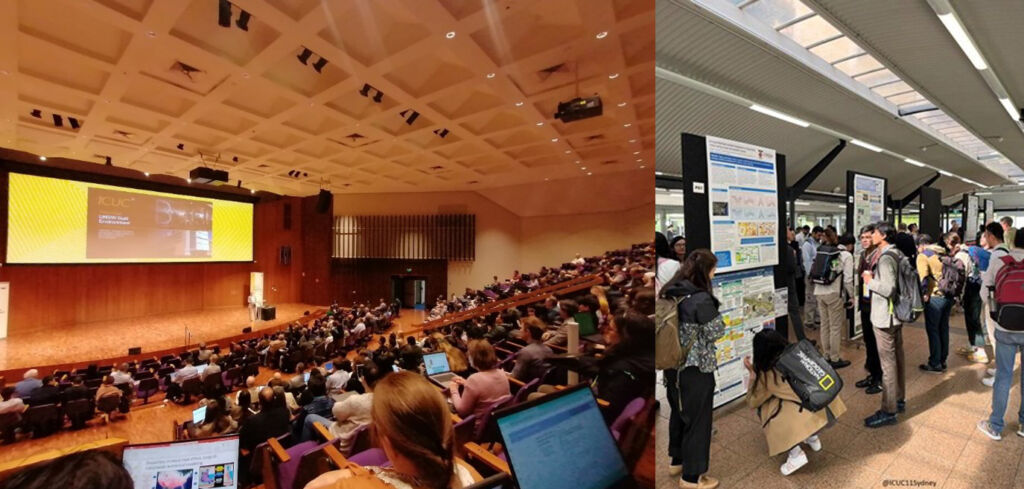 Karelia UAS's research presen­tation in the ICUC11
The conference activ­ities started on the 27th of August with a workshop on data visual­ization, which was then followed by five days of infor­mative sessions on topics addressing climate change, adaptation, mitigation, and resilience in building and urban scale.
The wide range of topics started from sessions on 'Multi­scale modeling techniques to document and respond to urban climate change', 'Urban climate methods: Cities in global and regional scale climate models', 'Integrated assess­ments of urban climate: Urban climate vulner­a­bility in devel­oping countries', 'Urban climate processes: Extreme weather and disasters in the urban environment', 'Climate change, Built Environment and Aging Society', 'Biome­te­o­rology & health: Indoor/Outdoor Thermal comfort', 'The cooling benefits of blue and green infra­structure in cities', 'Extreme weather and climate in urban areas, their social impacts, and mitigation', 'Climate-conscious urban design and planning for adaptation', 'Australian stories: Urban heat- Supercool materials for urban overheating mitigation'- research perspective. 'Local government and urban climate management/ Exploring co-benefits of integrated low-carbon urban planning initia­tives', 'Urban climate and air pollution', 'Physi­o­logical impacts of urban heat', and 'Climate-conscious design and sustainable devel­opment: Building climates & performance'.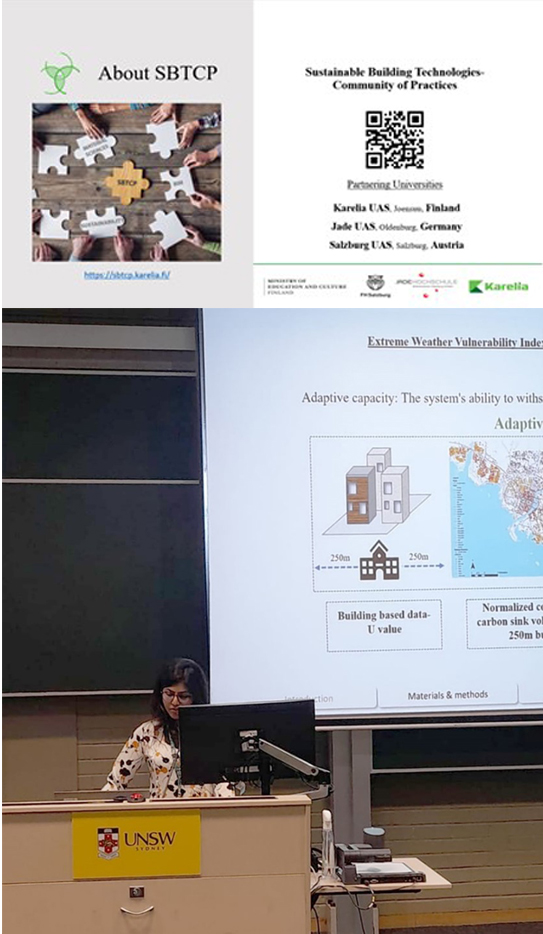 The topics presented/discussed addressed the urban heat islands; as with the changing climatic condi­tions, the excessive heat waves in the urban areas are the most alarming and noticeable phenomena, especially in warmer climate countries. The profes­sionals and researchers addressed several questions: Are some areas within cities becoming unliveable? What solutions are viable? What is the heat mitigation and adaptation in the built environment? What are the imple­men­tation possi­bil­ities of these techniques? How to ensure thermal comfort both indoors and outdoors? How to reduce GHG emissions through policy-making, building design adaptation, and energy planning in cities? – were asked. The sessions explored these questions from research and imple­men­tation perspective, focusing on the status of adaptation, mitigation, and heat-related health outcomes and preparedness in different cities worldwide.
However, the need for zero energy devel­opment is crucial in cold and warm climate countries; resulting in more emphasis on systematic district heating and cooling on a city scale. Analyzing how different built environ­ments can react to respective external climatic condi­tions holds immense potential to develop resilience for potential extreme weather events. A better under­standing of the micro-climate, socio-demographic condi­tions, and the system's ability to withstand and adapt can poten­tially contribute to better climate-conscious design and planning in cities.
---
Author:
Shammi Akter Keya, Project Researcher, Karelia University of Applied Sciences
Cover photo: wirestock on Freepik