Meet Inter­na­tional Student Ambas­sadors: We are students trained to present Karelia Univer­sity of Applied Sciences and we share our personal expe­ri­ence on study­ing at Karelia UAS, Joensuu, Finland. You can find us in events and online. We will tell you what it is like to study at Karelia UAS, about the degree programmes and life in Finland. We will also answer all the ques­tions you might have in mind!
We are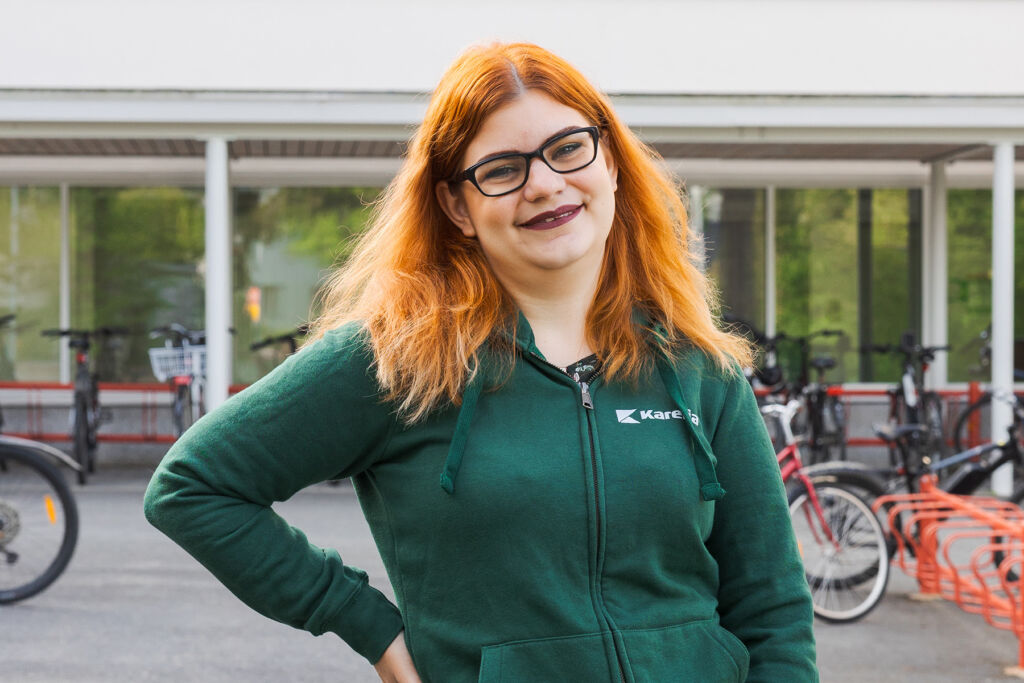 Anna Abonyi
2nd year Inter­na­tional Busi­ness Student
"I really like the diver­sity we have at Inter­na­tional Busi­ness, not only is it fun to be around so many differ­ent people, it helps us already devel­op­ing our inter­cul­tural skills that's so impor­tant in our future.
You can talk with me in Hungar­ian, English or Finnish, but I also speak Italian and French."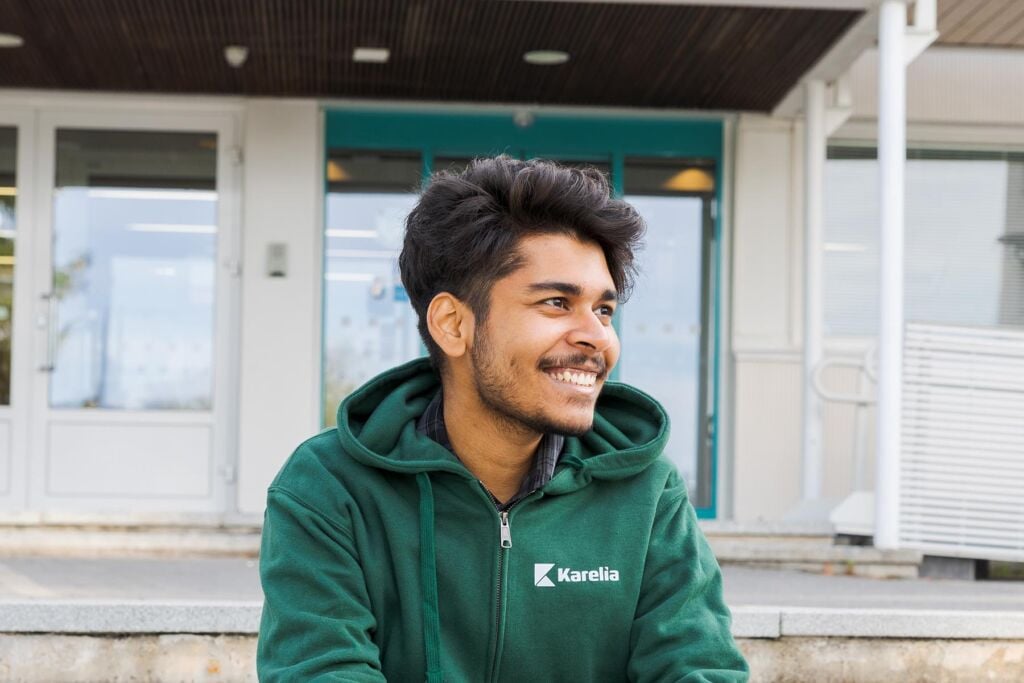 Ayeman Rahman
2nd year Inter­na­tional Busi­ness student
"Busi­ness ideas from differ­ent cultural back­grounds make Inter­na­tional Busi­ness programme unique: On every course we simu­late the corpo­rate world . Other than English, I speak fluent Bengali, Hindi, Urdu, and a little bit of Finnish. If you are plan­ning to play any sports, count me in."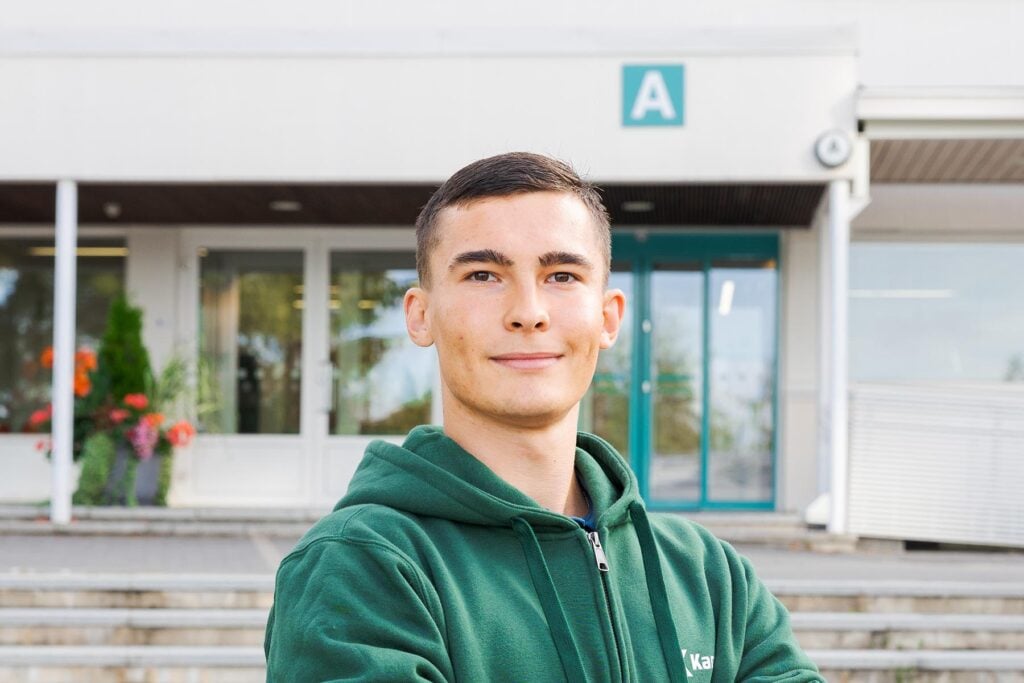 Timur Voinov
3rd year Inter­na­tional Busi­ness student
"My passion lies in the field of finance and entre­pre­neur­ship, and I strive to hone my skills in these areas to bring some­thing to the world. You can talk with me in Russian, English. And I also speak Finnish at an inter­me­di­ate level."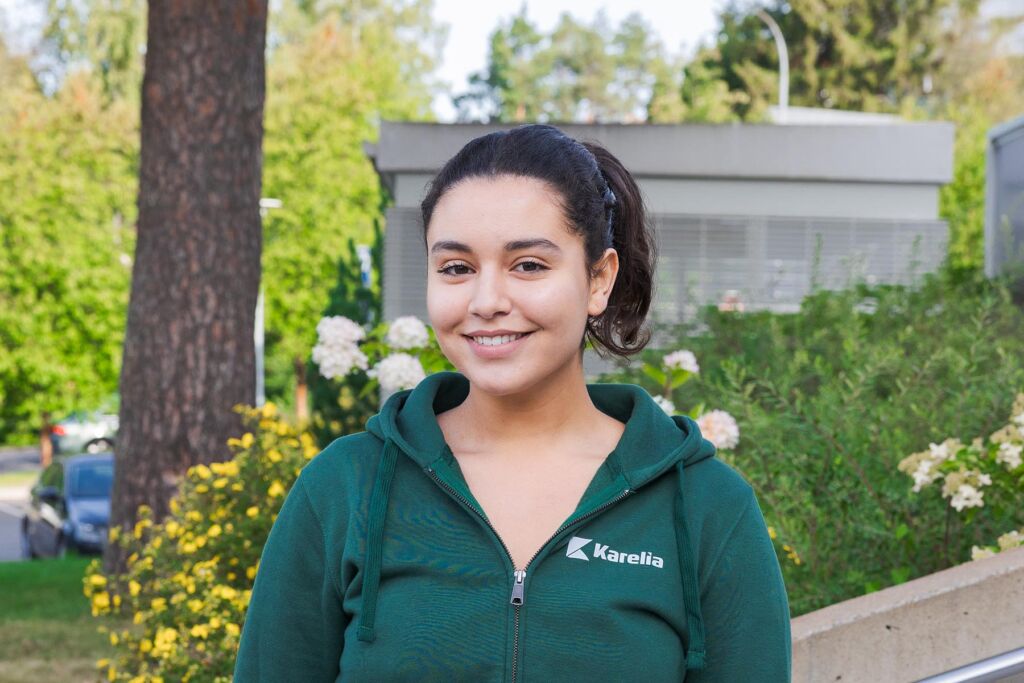 Wissal El Megouni
2nd year Indus­trial Manage­ment student
"As the Indus­trial Manage­ment degree programme is a combi­na­tion of engi­neer­ing and busi­ness, it was the perfect fit for me."
Please, follow us on Insta­gram @karelia_internationalstudies
If you'd like us to present Karelia UAS either at an live event or online on any occa­sion, please, contact Taru Väisä­nen, inter­na­tional student recruit­ment special­ist, and tell about your wishes. E-mail: taru.vaisanen[at]karelia.fi.