Fin­land — exo­tic and safe count­ry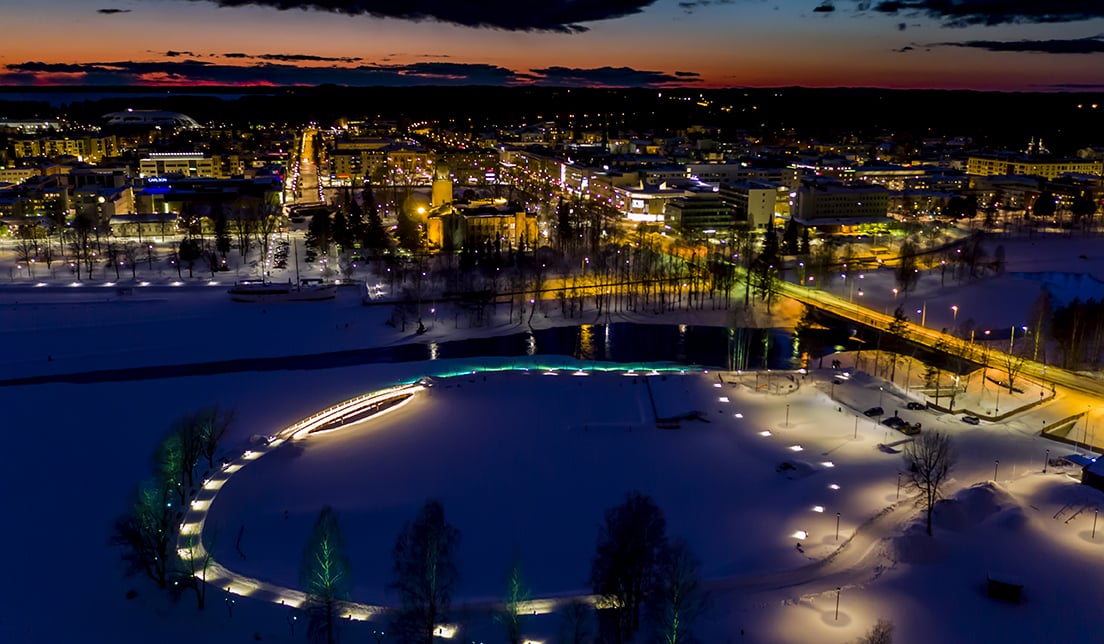 Fin­land is loca­ted in nort­hern Euro­pe and bor­ders such count­ries as Norway, Swe­den and Rus­sia. In 1995 it beca­me a mem­ber of the Euro­pean Union. Cur­rent­ly, its popu­la­tion accounts 5.48 mil­lion. Official­ly, Fin­land has two lan­gua­ges, Fin­nish and Swe­dish, nevert­he­less English is also wide­ly spoken.
An inter­na­tio­nal stu­dent can find Fin­land as an exo­tic and a secu­red count­ry. Pic­tu­resque natu­re, clean air and water are what makes Fin­land stand out from other Euro­pean count­ries. The mid­night sun in the sum­mer and the polar night in the win­ter are among others the fea­tu­res that make living in Fin­land a unique experience.
Such fac­tors as high stan­dard of life qua­li­ty and equa­li­ty are the essen­tial forces in Fin­nish socie­ty. Moreo­ver, Fin­land is iden­ti­fied to have one of the most deve­lo­ped educa­tio­nal sys­tems in the world. The main aim of Fin­nish educa­tio­nal policy is offe­ring eve­ry­bo­dy equal oppor­tu­ni­ties in recei­ving educa­tion. The sys­tem is high­ly penet­rable, so that hig­her educa­tion levels can be achie­ved by anyone.
Both uni­ver­si­ties and uni­ver­si­ties of applied sciences uti­li­se subs­tan­tial auto­no­my and con­struct their ope­ra­tions based on the free­dom of educa­tion and research. In prac­tice, eve­ry hig­her educa­tion ins­ti­tu­tion mana­ges its own admi­ni­stra­tion, deci­des itself upon stu­dent admis­sion and crea­tes the con­tents of degree programmes.
Eas­tern Fin­land can be cal­led a Land of Lakes as this region con­sists of an end­less patchwork of lakes and low rol­ling hills. This is one of the main rea­sons why it Fin­land is top des­ti­na­tion for sum­mer cot­ta­ges. Moreo­ver, the­re is innu­me­rous num­ber of spots to indul­ge in the Fin­nish natio­nal obses­sion for sau­na, sausa­ges and a dip in the lake.
North Kare­lia
North Kare­lia is the eas­tern­most pro­vince of Fin­land with a popu­la­tion of approxi­ma­te­ly 170,000. About 70 % of the area is cove­red by forest. North Kare­lia is divi­ded into munici­pa­li­ties, each offe­ring various cul­tu­ral and exo­tic sea­so­nal tra­vel acti­vi­ties from river raf­ting to wil­der­ness sur­vi­val expe­riences throug­hout the year.
Links
www.vaellus.info
www.visitkarelia.fi
Joen­suu — the stu­dent city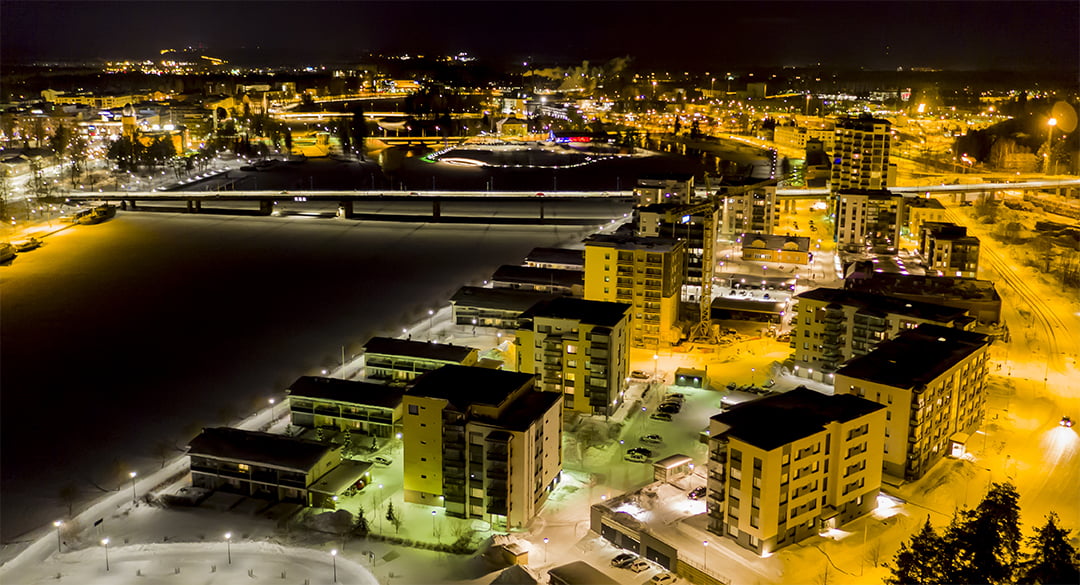 Joen­suu is the live­ly capi­tal of the North Kare­lia. With the total popu­la­tion of 77 000 (of which 25 % are under 25 of age) Joen­suu is the second big­gest town in Eas­tern Finland.
As the host of many ins­ti­tu­tions of hig­her educa­tion, Joen­suu is the capi­tal of eas­tern Fin­land. Here you can lead an acti­ve stu­dent life: due to the high num­ber of stu­dents, the lei­su­re time ser­vices and the live­ly cul­tu­re in the city will not lea­ve you cold even during the most freezing win­ter months.
In order to keep the balance between stu­dying and free time, the city offers crea­ti­ve oppor­tu­ni­ties for your lei­su­re time. If you are into sports, you have plen­ty of sport clubs to choo­se from. The sports faci­li­ties vary from indoor swim­ming pools, ska­te ramps and clim­bing walls to foot­ball fields, ice ska­ting rinks and ski slo­pes. Cul­tu­ral acti­vi­ties inclu­de concerts from clas­sical music to rock and jazz, fine art exhi­bi­tions, cine­mas and dance per­for­mances. The stu­dent union POKA at Kare­lia UAS offers you many sports clas­ses ran­ging from street bas­ket­ball to yoga. If you are inte­res­ted in uns­poi­led natu­re, our city and its sur­roun­ding area gives you plen­ty of oppor­tu­ni­ties to expe­rience peace­ful forests and dozens of lakes. Relaxing might inclu­de hiking, fis­hing and bird-watching.
Infor­ma­tion about Joensuu
Infor­ma­tion about Finland
More infor­ma­tion for new stu­dents»
More infor­ma­tion for exc­han­ge students»