Welcome to study at Karelia University of Applied Sciences!
On this Guide, you find information about starting the studies, housing, academic year etc. Instructions on accepting the study place, registration and copies of school certificates you find here.
Because of the corona virus situation, teaching and studying have been arranged online during the autumn semester 2020. Online studying will continue until the end of December 2020. Studies continue on campus as of 11 January 2021. A hybrid model is used and it means that some classes will be online and some classes on campus (mandatory attendance may be required, the teacher will inform you about this at the latest when the course starts). We have gathered important information about arriving in Joensuu and Karelia during the covid19 ‑situation. Please follow the Karelia's coronainfo page in order to receive up-to-date information.
Information letters for new students
Bachelor of Business Administration, Degree Programme in International Business
Bachelor of Engineering, Degree Programme in Industrial Management
At Karelia, you study with your own computer. Read more about the instructions regarding the computer requirements
You will receive username to Karelia UAS network and detailed information about Karelia Start Kit online course in August before the start of the studies. Information will be sent to you by email.
Once you have a username you will be able to login to Pakki Portal. Pakki Portal contains information on studies and services provided by Karelia UAS.
Information about tuition fees for non-EU/ETA area degree students.
New Student's Guide in Finnish NB. Information for International Business and Industrial Management can be found only in the Guide in English.
Greetings from the President
Dear new student,
I'd like to congratulate you once more for receiving a study place at Karelia UAS. You can be satisfied and happy with your choice.
I sincerely hope that you get on well, give feedback and take actively part in the conversation making our education and research community even better. Furthermore, I wish that you would join POKA student union to make a contribution to student life and the development of our university.
Life, especially student life, is not just about education and studies, but should also encompass relaxation and free-time activities. I'm confident that North Karelia as a region and Joensuu as an attractive student city can provide you with a context for stimulating studies and meaningful leisure activities.
Do also keep in mind that the entrance exam is often the toughest of all tests and examinations. Once you've now been admitted and continue to work hard, your studies will surely progress well and the university degree and your place in working life will soon come into view.
Enjoy your studies!
Petri Raivo
President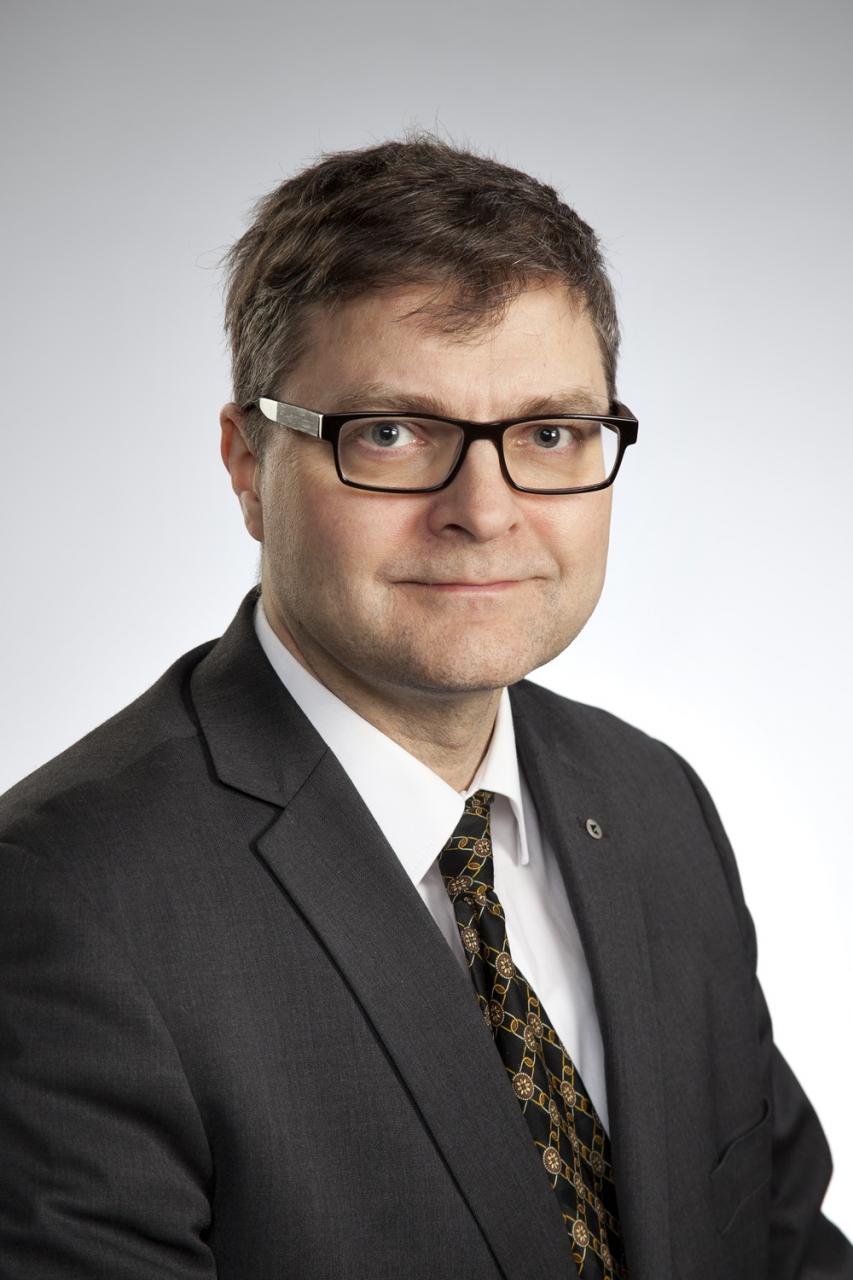 Study units, workload and study methods
Studies at Karelia UAS are based on the newest theoretical knowledge and, simultaneously, they are strongly orientated towards working life. Applying the studied material is essential, not learning by heart.
At Karelia, you study with your own computer. Read more.
You will receive username to Karelia UAS network and detailed information about Karelia Start Kit online course in August before the start of the studies. The goal of Start Kit is to familiarize you with the digital environments and services of Karelia UAS before the beginning of your studies. This work space contains both text and video material as well as assignments. You will complete this self-study work space in Moodle
Studies consists of study units. The extent and workload of study units is described as credits. Completion of a study unit includes supervised learning with different methods as well as independent work, e.g. assignments, literature and reporting.
Studying requires you to have self-discipline, time management skills and determination to take responsibility for your studies. Social interaction and co-operative learning are technology-based forms of communication used in learning.
Student's performance is assessed by using the following marks:excellent (5), very good (4), good (3), satisfactory (1–2), fail (0) or the course is evaluated pass (H)/fail (0) only.
An academic year consists of 60 credits, i.e. 40 working weeks. Besides studies, sufficient rest and leisure are important in maintaining one's wellbeing and ability to study.
One credit equals approximately 27 hours of student's work.
One study week equals 1.5 credits, equivalent to 40 hours of student work (including teaching, self/group/team work).
Student's workload per academic year is 1600 hours or 60 credits.
Contact studying takes place at an agreed location at an agreed time. Contact studying includes e.g. contact teaching days and lectures at UAS premises, excursions made by a student group, or following real-time distance lectures online.
E‑learning (distance learning) is a method in which information and communication technology is employed. It allows flexibility in the timing of your studies and you can usually select the most appropriate study time and place. A prerequisite for e‑learning is having a computer, broadband connection, headset and a web camera.
Moodle is a virtual learning platform that provides tools for interaction, content creation, material sharing, performing various types of tasks, networking and collecting various surveys and feedback. It allows multi-function assessment of competence by a teacher, as self-assessment and as peer review. Moodle also allows for real-time tracking of assignments and the progress of the learning process that allows flexible and individual progress in the studies.
Some study units may be implemented as group work.
Independent studying means that a student e.g. gets familiar with study materials and literature, completes learning assignments and conducts studies in an e‑learning environment.
Exam is usually one part of all study units. However, some study units can be completed by taking a book exam only.
Study materials
You will learn to find reliable resources from the Internet (Karelia Finna). Nearly all educational material used by the teachers during lessons is online (Moodle).
International Business: Due to the intensive nature of this study unit, we advise you to purchase the following course material beforehand: Philip Kotler et al.: Principles of Marketing, 2013 or newer edition.
Study counselling and Student Welfare
You are entitled to study counselling given by the study counsellor, tutor teachers and other teachers. Individual counselling is available during the entire extent of the studies.
Study counselling is systematic, focused, and flexible guiding. It can be related to the content of the studies or to study skills, or it can simply provide information and support. The autonomy of the student is systematically encouraged throughout the studies. The counselling is directly linked with the learning process, and it takes the student's individual situation in life and cultural aspects into account. Depending on the needs of the student, counselling can be offered individually or in small groups, or it can be virtual counselling by study counsellor, tutor teachers and other teachers.
The aim of study counselling is to:
support the student in realising their individual study plan (ISP)
develop and support the autonomy and study skills of the student
support the student in taking responsibility for advancing his/her studies
support the student's individual growth and professional development as well as entering the working life.
If you need special support in your studies, you have the right to request reasonable special arrangements. The need for support may regard, for example, reading, writing, other learning-related difficulties, physical or mental illness/condition, disability, burnout, your situation in life, or differences in language or cultural background. Student counsellors, Student Welfare Officer and student health care can give you guidance on arrangements for individualised special support. If you feel you need special arrangements for your studies, you can contact your student counsellor.
The tutor students will help you to start your studies effectively.
Information package on group trustee activities (VIP)
Ms Riikka Kaasinen
Study counsellor for International Business students
Karjalankatu 3, 80200 Joensuu | room tu224
riikka.kaasinen(at)karelia.fi
+358 50 441 2229
Mr Jukka Tulonen
Study counsellor for Industrial Management students
Karjalankatu 3, 80200 Joensuu |
jukka.tulonen(at)karelia.fi
+358 50 367 5166
Student Welfare Officer is the social worker of the UAS. The duties of Student Welfare Officer include encouraging and supporting students' wellbeing during their studies and promoting smooth progress of studies. Student Welfare Officer provides advice and counselling both in challenges related to studies and management of life in general as well as offers help in dealing with difficult personal issues.
Cooperation between Student Welfare Officer and the student is always confidential. Students may contact Student Welfare Officer themselves or request a teacher or other member of staff to contact her.
Student Welfare Officer Päivi Laakkonen​
Karjalankatu 3, 80200 Joensuu | room 128D
paivi.laakkonen(at)karelia.fi
+358 50 461 9251
Group Trustee Activities (VIP)
Karelia University of Applied Sciences performs so called VIP activities, in English group trustee activities. The Finnish abbreviation VIP comes from the term atmosphere of caring. VIP students, i.e. group trustees, are responsible for taking care of their own student groups making sure no one is left alone and aiming at maintaining an atmosphere of caring. Read more.
Student Health Care
Good physical and mental health and sufficient immunisation are very important in order to carry out successfully your studies in Finland. Therefore, study carefully the information sheet for new students and the International student's guide to health care services.
As of 1 January 2021 Student Health Care services are provided by the Finnish Student Health Service (FSHS, Finnish abbreviation YTHS). All the students, who are studying as a degree student are entitled to use the Finnish Student Health Services. If you are registered as attending student for the spring term at the latest by 31 January, you must pay the healthcare fee to Kela (The Social Insurance Institution of Finland) by 31 January. No bill will be sent on the health care fee, and thus you have to pay the fee on your own initiative. In 2021, the student healthcare fee in higher education will be EUR 35.80 per term (semester). The fee is paid to Kela once per term, i.e. twice a year. Read further information and the payment instructions below.
International student's guide to health care services
Student Union Poka, Student Tutors
POKA is the student union of Karelia University of Applied Sciences. Student union represents all students at Karelia UAS and supervises their interests in the university administration by the student representatives. POKA impacts on matters concerning education and social welfare, organizes tutoring, offers sports classes through the Sykettä Services, provides various events, free time activities and clubs. POKA is active in co-operation with other student organisations and societies in Joensuu. POKA is your family at Karelia UAS.
Greetings from IB student tutors and the student union for new students!
Financial aid for students, Sykettä Sport Services and student benefits
If you are not a Finnish citizen and have come to Finland for study purposes, the general rule is that you cannot get financial aid from Finland.
All degree students in higher education are eligible for discounted meals at participating student restaurants. You can qualify even if you are not a Finnish citizen. The meal subsidy is €1.94 per meal. The subsidy is deducted from the price of the meal at the student restaurant. You pay the discounted price. The subsidy is available for one meal per day.
Student Union's car, the POKA student card gives you the right to get at some museums, local shops and restaurants, swimming or other sports halls, and at any place that sells tickets with student prices. It is always wise to ask about student discounts! The student card is valid only when a sticker for the current study year is visible. The stickers are available for a fee from the student union organization.
In Joensuu we have united the sporting services for university students and staff under the same concept Sykettä Sport Services. Participate in activities and start a new life – you get a large variety of sports to try out and continue to exercise. Start a new life – you get a large variety of sports to try out and continue to exercise. The fee for these facilities including gym and group exercises are much cheaper compared to local gyms.
Students receive a discount for train fares from the VR railroad system with the issuance of a student VR card. Read more on www.vr.fi
Students are entitled to fare discounts on national long-distance coaches. Students may also obtain a combination card for train and bus travel from the "Matkahuolto" sales offices. Read more on ww.matkahuolto.fi
Within the Joensuu region public transport, students are eligible for a discount on tickets loaded onto Waltti cards. Read more
Residence permit
Students coming from countries outside of the European Union should visit the Finnish Immigration Service website at https://migri.fi/en/studying-in-finland.
In addition to the residence permit, a student from a non-EU country needs to have valid health insurance issued by a reliable company or institution. Non-EU students who are studying in Finland in a fulltime degree programme for the minimum of two years need health insurance that covers medical costs.
Housing
In order to apply for accommodation you need to contact the Student Housing Company, Joensuun Elli. Elli is a private company owned by the City of Joensuu. It offers affordable accommodation to students. To increase your chances at getting accommodation, submit your application immediately.
Fill in the application form online at www.joensuunelli.fi and attach a copy of the Notification of decision on student admission to it. It is a compulsory attachment to the application.
Information on housing and renting an apartment in Finland
Private companies (some pages may be only in Finnish)
Finnish language on the Internet
Tikkarinne 9, E‑building, 80200 Joensuu, Finland
Opening hours
For the moment, Student Services and Admisison Services operate online. Please contact us by email or by phone.
+358 (0)13 260 6412, studentservices(at)karelia.fi (Service hours: Mon-Tue, Thu-Fri at 10 — 14, Wed closed)
+358 (0)50 361 1871, admissions(at)karelia.fi (Service hours: Mon-Fri at 9 ‑15)
Sending confidential e‑mail to Karelia Admission Services