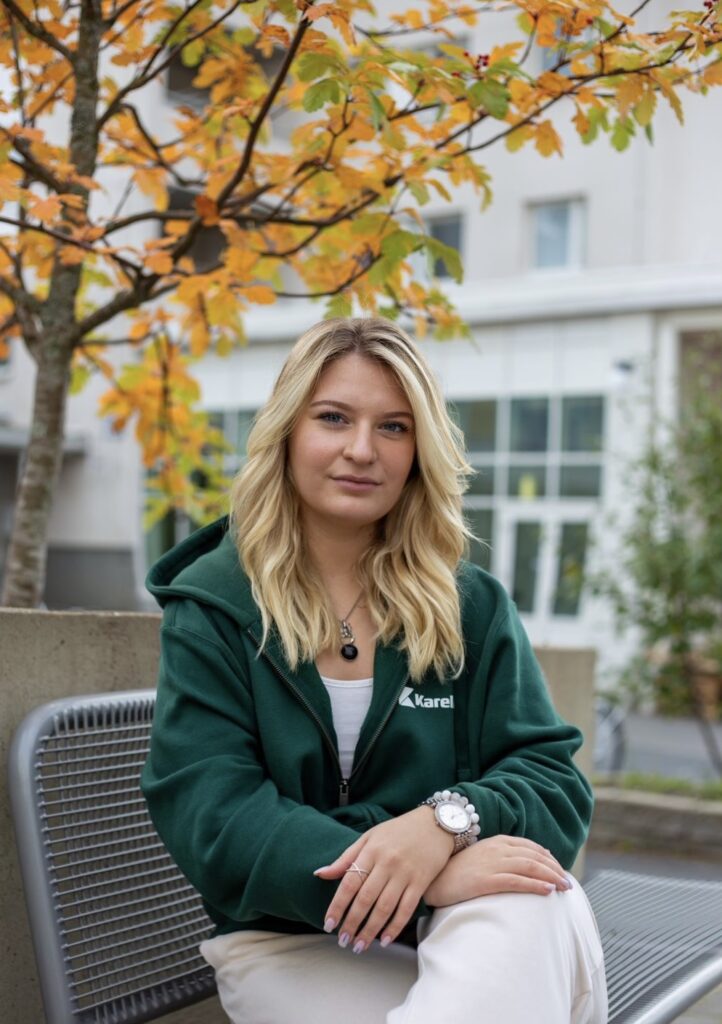 Alla Vokhta, 18
Degree Programme in Inter­na­tional Business
The decision to apply to a Finnish university wasn't sponta­neous. First of all, I knew that I want to study business as it is the most suitable study field for me. I knew that this kind of the degree I can obtain only by studying abroad. Besides, I have been to Finland many times before and even have had an experience of living here, so I could imagine what to expect.
I chose Karelia UAS as my choice of preference because it is one of the biggest univer­sities in eastern Finland. Moreover, it is located in Joensuu, which is near the Russian border.
What I like the most about my university is the attitude towards its students. The educa­tional process is organized in the way to keep students motivated and avoid them getting too stressed. Teachers are under­standing and make students feel important and safe. In this calm and friendly atmos­phere studying becomes much more pleasant and ensures positive results.
The city of Joensuu became my happy place. I enjoy nature, which is literally every­where, its contrast of being quiet and empty and noisy and crowded at the same time, the people, the memories. Also, there are plenty of oppor­tu­nities for students. The university helps to create connec­tions with local and inter­na­tional companies in order to complement theoretical learning with practical experience.
I have no regrets about choosing Karelia UAS as the next stage of my life and can sincerely recommend it to all potential students.